LA VIE EN ROSE
Whether it is Rose Gold, Dusty Rose, or Cinnamon Rose (similar to Pantone's Canyon Rose), shades of Rose are on trend in fashion, décor, and especially weddings in 2020.
Fashions, florals, food, fabrics…these gorgeous shades of pink can be paired each season throughout the year with softer hues such as grey, light blue, or peach to deeper hues like green, burgundy, copper, and gold.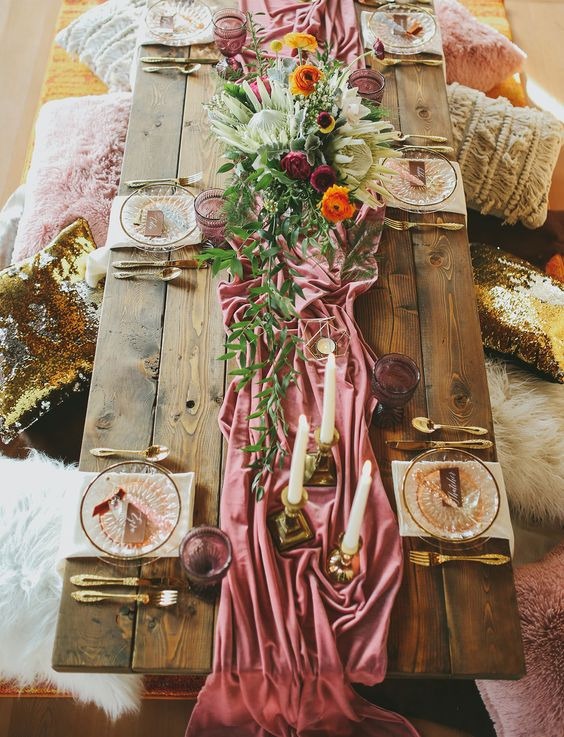 Living life through rose colored glasses (La Vie en Rose) has a meaning of viewing life with an optimistic perception. Hues of pink have a psychological meaning of hope, kindness and empathy. It represents compassion and unconditional love thus a color used in so many wedding palettes!